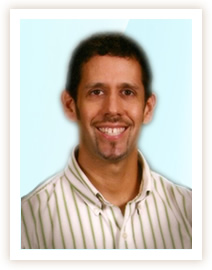 I truly enjoy and have found my passion in working with children of all ages, especially the younger ones, to reach their fullest potential they were born to have.
I'm a unique therapist in that in the past I was a Metallurgical Engineer for 10 years working in the very industries that many families around Porter County work in and would be familiar with.
I went on to become a psychotherapist in 2007 and have been licensed to practice since 2011. I also practice as a full time therapist working in the Highland School System, so I'm familiar with the pressures of youth and school.
My qualifications include a B.S. in Metallurgy and Materials Engineering from the Colorado School of Mines and a MSW from Loyola University.
My colleagues have dubbed me as one who can get through to those who don't normally respond to traditional behavioral methods. That means I have a gift for connecting with and helping children, especially those that may be ASD or Autistic, ADHD, Oppositional and or have special learning deficits.
With this in mind, I enjoy employing advanced methods of treatments built on the latest discoveries from the neuroscience and neuropsychological fields, as well as those that focus on an integrated approach that considers the give and take of everyday life.
What this really means is that I'm very good at blending the art and science of helping people to get to their highest level of functioning in order to truly enjoy their lives.
Keith Wygle also offers Neurofeedback services.
For more information on Neurofeedback, Click Here.
"I always consider my clients and parents as experts of their own minds and selves, and will listen and work with you in a very human, real and helpful way."