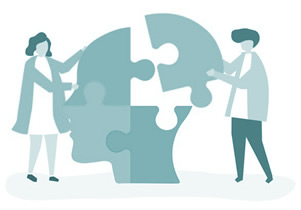 Michael Ruggaber,

S.T.D., L.M.F.T., L.S.W.
Rev. Michael Ruggaber received his doctorate in Biblical Theology in 1970 from the Gregorianum University, in Rome, Italy. He is a licensed marriage and family therapist and a licensed social worker. Michael is an Episcopal priest in the state of Nevada and is seeking affiliation with the Episcopal Diocese of Northwest Indiana.
Although Michael has spent most of his professional career as a 'generalist', he is now concentrating on adults, marriage and family issues, depression, loss and grief issues and because he is of retirement age, he especially enjoys working with senior citizens.
Because of his extensive training as a priest, Michael is qualified to add a 'spiritual' dimension to therapy should it be desired.