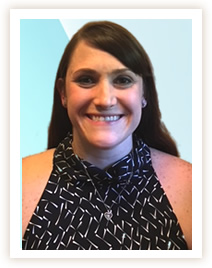 Elizabeth A. Boesel,

L.M.H.C.
Elizabeth is a Licensed Mental Health Counselor (LMHC), who has experience working with various issues but not limited to depression, anxiety, mood disorders, bipolar disorders, self-esteem, communication, stress management, ADHD, trauma, and child abuse/neglect.
Elizabeth specializes in treating adolescents and adults. Her areas of expertise include mood disorders, anxiety, trauma, career-related issues, phase of life concerns, building healthy relationships, and improving self-worth and confidence.
Elizabeth's primary therapeutic approach is Cognitive Behavioral Therapy (CBT). She also includes a blend of Existentialism, Mindfulness techniques, and Expressive Arts Therapy. She provides a non-judgmental environment, supportive feedback, encouragement, and works with clients becoming aware of their true potential by gaining fulfillment, control of their lives, meaning, and purpose, and identifying their true happiness.
Elizabeth earned her M.S. in Clinical Mental Health Counseling at Purdue University Calumet.